Virginia Land Realtors
Gayle Harvey, Charlottesville Land Broker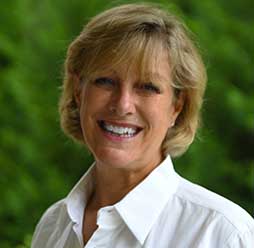 Gayle Harvey, born and raised in Central Virginia, has always appreciated the natural beauty and lifestyle that the Charlottesville area land offers. After receiving her degree in Economics from Sweet Briar College, Gayle, desiring a life outdoors, began managing a commercial fruit and beef cattle operation. Later, she moved to Grand Rapids, Michigan to manage the marketing department of a large U.S. apple operation.
She has been active in various agricultural committees both nationally as well as locally. It wasn't long after moving to Michigan, that Gayle realized what she had left behind and longed to return to the Central Virginia area. As a prelude to her departure she turned her sights away from agriculture and towards technology. She completed a degree in Information Systems and a MBA in e-commerce, which she believes greatly enhances the services she can offer her clients. Gayle now incorporates her technological abilities into her real estate career; "We live in a fast-paced world where people do not have time to visit 50-plus properties before making a selection. I want my clients to feel that they have made the best selection for themselves and I utilize technology to help achieve this goal. "
Taking care of the details and following through have always been Gayle's motto. She remarks that, "Many times this simply means communicating with my clients frequently so that they know where they stand." When not selling real estate, Gayle can be found with her dogs or studying.
---
Tom Miles, Charlottesville Land Realtor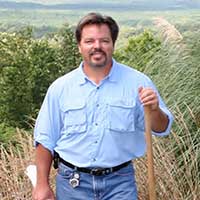 Tom Miles grew up on a farm and in his family's general store in Buckingham County. He graduated from Ferrum College and has spent the last 34 years working in various positions within the Central Virginia's construction industry, ultimately leading him to start his own construction business, Miles Custom Homes. Tom's experience as a former Virginia contractor proves very helpful to his real estate clients wanting to build a new home in Charlottesville.
Work ethic, communication and organizational skills come naturally to Tom. He has surrounded himself with seasoned professionals during his career, which has resulted in his vast network of experts that are immensely valuable to any local Realtor.
Tom says "Being gracious, practical and accessible is key. My intention is to keep the process simple for both the sellers and buyers while offering the highest possible service."
Tom's purpose for sellers "my goal is to net them the most amount of money, in the shortest amount of time, with the least amount of problems."
Tom's purpose for buyers "find them just the right property, at the best price, in the right time, with the least amount of difficulty."
Relocating to Charlottesville?
Request a relocation packet!