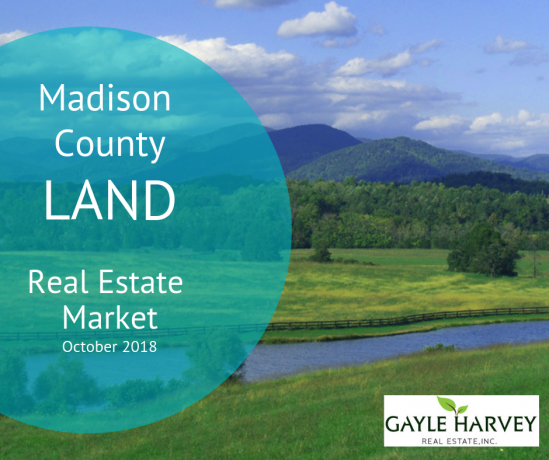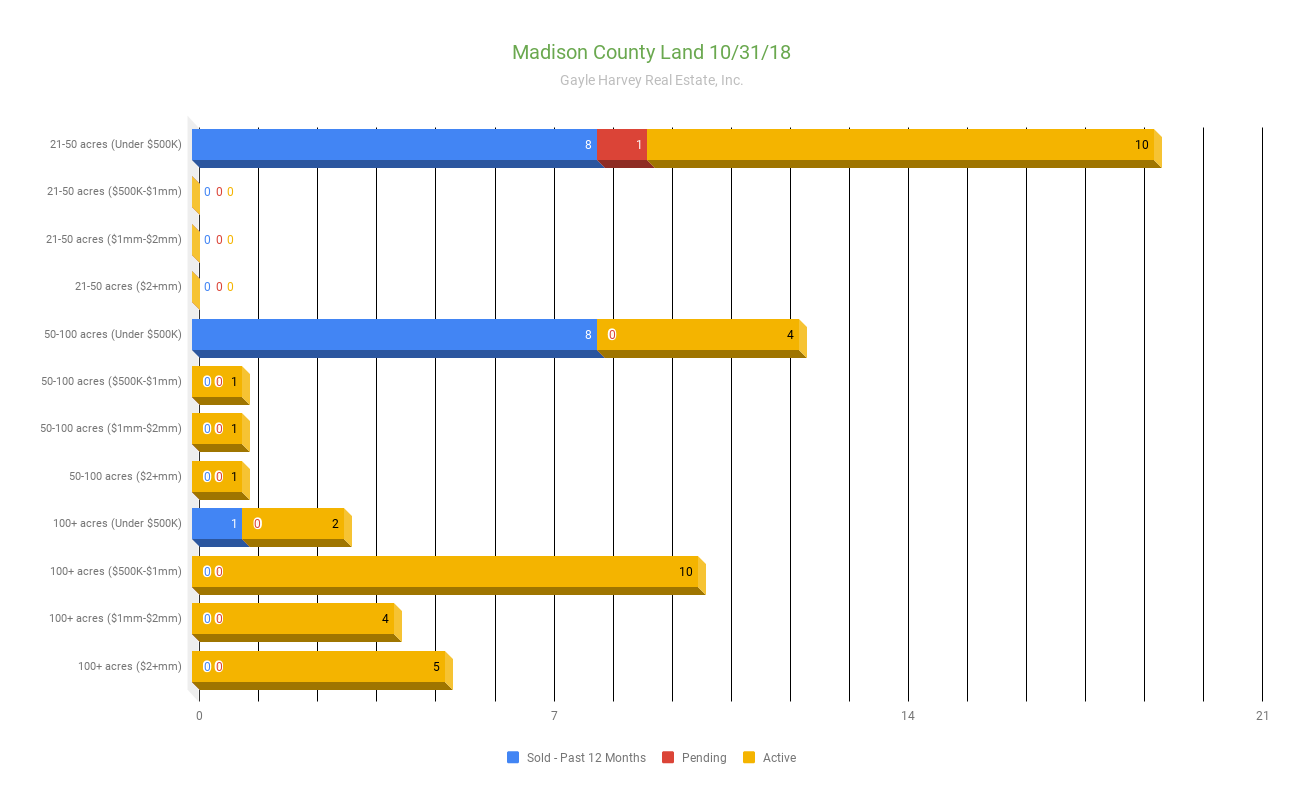 Review the latest real estate market information for land in Madison County, Virginia.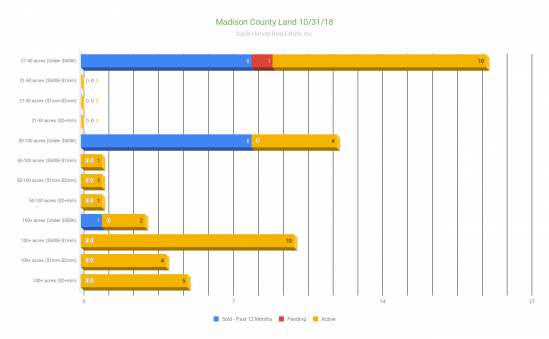 (This real estate market report includes information through 10/31/2018 for Madison County in Central Virginia.)
Land buyers in Madison County have quite a few listings to choose from. Right now, there is an ample inventory in all price ranges and parcel sizes. There are 21 active listings for land over 100 acres. Listings of this size have only had one sale in the past 12 months. With only 16 more sales for property listings of other sizes in the past 12 months, sellers can be facing a long time from list to sale.
Competition can be strong for sellers with more than twice the active listings than there have been total sales in the past year. This current real estate market in Madison County makes it vitally important for land sellers to have a solid strategy for pricing and marketing their listing.
If you have questions about this market information, or you would like to draw from the experience and professional knowledge of the only Charlottesville Realtor to have obtained the Accredited Land Consultant designation contact me, Gayle Harvey, at Gayle@GayleHarveyRealEstate.com or 434-220-0256.
Check back in each week as we break down the market information for active, pending and sold land listings by individual counties.
If you would like to see the market information for other areas of Central Virginia, you can see that here:
Central VA Land – Real Estate Market Update – Oct. 2018
Albemarle County Land – Real Estate Market Update – Oct. 2018