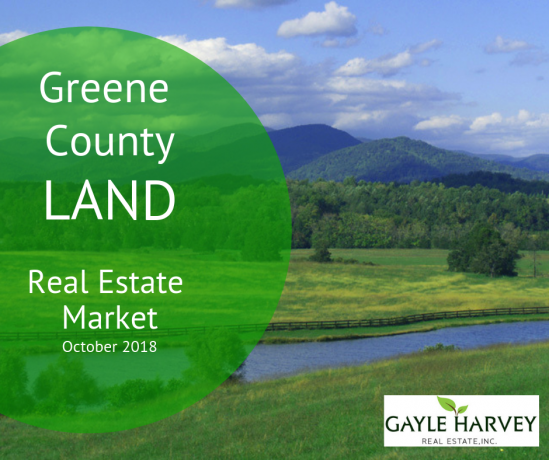 Review the latest real estate market information for land in Greene County, Virginia.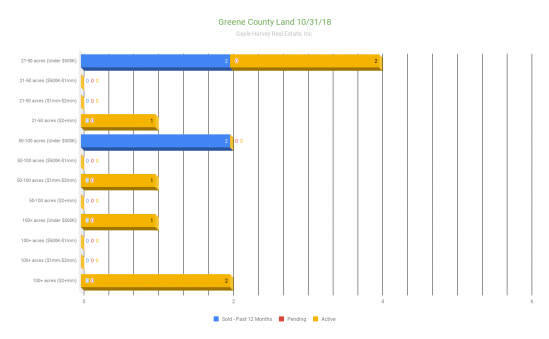 (This real estate market report includes information through 10/31/2018 for Greene County in Central Virginia.)
There are just a few land listings in Greene County, with a pretty even spread among parcel sizes. Small parcels, between 21 and 50 acres, currently have three active listings and two sales in the past 12 months. Large parcels, over 100 acres, also have three active listings with no sales for the past year. Medium-sized parcels, between 50 and 100 acres, are seeing the least amount of activity with only one active listing and two sales in the past year.
There is also a fairly even split between price ranges on the active property listings. There are three active listings under $500k, one active listing priced between $1 million and $2 million, and three listings priced over $2 million. With sales in the past year only occurring for listings under the $500K mark, sellers with higher priced land listings will need to take a close look at the current market conditions.
If you have questions about this real estate market information for land in Greene County or other areas of Central Virginia, I would love the opportunity to talk with you – Contact me, Gayle Harvey, at Gayle@GayleHarveyRealEstate.com or 434-220-0256.
Check back in each week as we break down the market information for active, pending and sold land listings by individual counties of Central Virginia.
If you would like to see the market information for other areas of Central Virginia, you can see that here:
Central VA Land – Real Estate Market Update – Oct. 2018
Albemarle County Land – Real Estate Market Update – Oct. 2018
Madison County Land – Real Estate Market Update – Oct. 2018
Orange County Land – Real Estate Market Update – Oct. 2018
Buckingham County Land – Real Estate Market Update – Oct. 2018
Fluvanna County Land – Real Estate Market Update – Oct. 2018