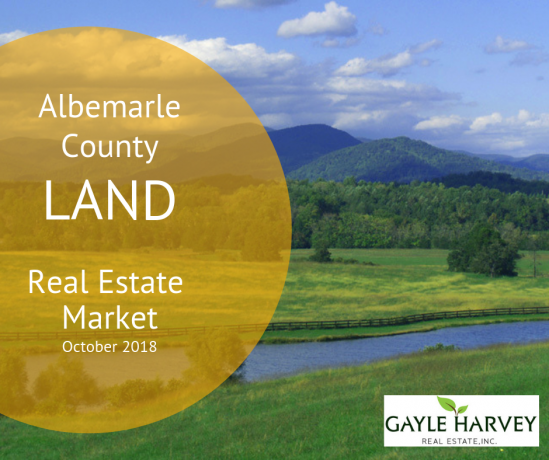 Review the latest real estate market information for land in Albemarle County, Virginia.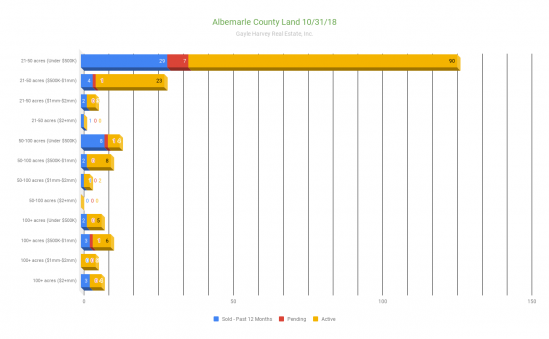 (This real estate market report includes information through 10/31/2018 for Albemarle County in Central Virginia.)
It's a buyer's market for land parcels in Albemarle County. With 150 active listings for parcels of 21 acres and over,  property buyers will have a large selection to choose from when looking for a site for their dream home or farm.
There have only been 55 land listings sold in the past 12 months, which means many sellers could be facing a high number of days on the market and strong competition for buyer's attention.
With the current market conditions, it can be valuable for both land buyers and sellers to have access to comparable listings, and a knowledgeable guide to point you in the right direction throughout the transaction. I would be happy to discuss this market report and help point you in the right direction when you're buying and selling land in Central Virginia.
Contact me, Gayle Harvey, at Gayle@GayleHarveyRealEstate.com or 434-220-0256.
Check back in each week as we break down the market information for active, pending and sold land listings by individual counties.
If you would like to see the market information for all of Central Virginia, you can see that here:
Central VA Land – Real Estate Market Update – Oct. 2018